Short Bio and Resume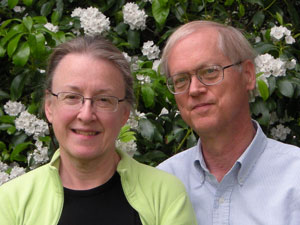 I was born and raised in Chatham Borough, New Jersey, attending the borough's public schools and graduating from Chatham High School in 1966. When I was 5 or 6 years old, I accepted Jesus Christ into my heart as my Lord and Savior. As a young lad, I enjoyed collecting and reading Esso road maps of each state and following the growth of new highways, especially the United States Interstate Highway System. Intending to be a Civil Engineer, I attended Newark College of Engineering (now NJIT) after finishing high school. However, a sophomore-year course in FORTRAN programming changed my focus, and I switched my major to computer science. During the summers of 1968 and 1969, while a college student, I worked as a computer operator and programmer trainee at the IBM Datacenter in Newark, New Jersey.

After graduating from college, I worked for Esso Math and Systems Corporation and its successor — Exxon Corporation's Communications and Computer Science Department — for about 12 years, interrupted by a period of service in the US Army. While stationed at Letterman Army Institute of Research in San Francisco, I developed statistical programs for the researchers and attended a graduate level Marketing course at Golden Gate College (now Golden Gate University). While working at Exxon, my projects included:
developing PROMS, a program management system that enabled FORTRAN and PL/I programs to run concurrently, communicate, and share files in a dynamic environment.
developing PSTAIDS, a computer-assisted software engineering (CASE) system that enabled software developers to design software using the Jackson Structured Programming methodology.
researching and evaluating emerging microcomputer technology, and developing guidelines for microcomputer use within Exxon.
developing a version of PSTAIDS for Norwegian microcomputer manufacturer Mycron as part of an Exxon-Mycron joint venture.
meeting (along with Robert Paredi and one or two others) with Exxon's IBM marketing reps* to suggest

that IBM develop an open-architecture microcomputer (similar to S-100 bus-based microcomputers),
that it utilize software from vendors such as Digital Research and Microsoft, and
that it be made widely available through outlets such as Sears Roebuck and Computerland.
In 1983, I started Zeducorp to develop commercial database software applications for IBM personal computers and Novell local area networks. My early software tools included the IBM Personal Editor, the Digital Research PL/I compiler, and the Data Access Dataflex relational DBMS. During the 1980s and 1990s, Zeducorp developed customized, multi-user data entry and reporting systems for various clients, including Ceridian clients in the New York metro area and beyond. After the turn of the 21st century, my company became more focused on website design and development as well as search engine optimization.
By God's grace, my wife Jane (nee Knauss) and I have been happily married for over 40 years, and we live in Manahawkin, New Jersey. God has blessed us with four children and a baker's dozen of grandchildren. In our limited spare time, I like to experiment with our digital SLR camera, and my wife enjoys watercolor painting. Her portfolio is located at Jane Hesterman.com.
* At the time, Exxon was involved with microcomputing via its investments in Zilog and its joint venture with Mycron, and I was researching emerging microcomputer hardware and software markets. Apple had introduced the Apple II microcomputer with a 40-column display capability, and Dan Bricklin had introduced Visicalc, a spreadsheet software package that relied on the Apple II's microprocessor-based, memory-mapped display to interact with users. We envisioned the day when every business person would have a computer on his or her desk with spreadsheet, word processing, business graphics, and mainframe communication software; for this to become a reality, the computer would need to (1) have an 80-column display and bit-mapped graphics, (2) be competitively priced, customizable, and expandable, and (3) be offered by a major computer manufacturer such as IBM so that it could readily become a corporate standard and be attractive to software developers. The Intel microprocessor family, the Digital Research CP/M operating system, and the Microsoft Basic interpreter were already established products in the emerging microcomputer industry. If my memory is correct, Larry Rothman was the lead IBMer in the late 1970s meeting when we discussed these issues with them.
---
Photography Portfolio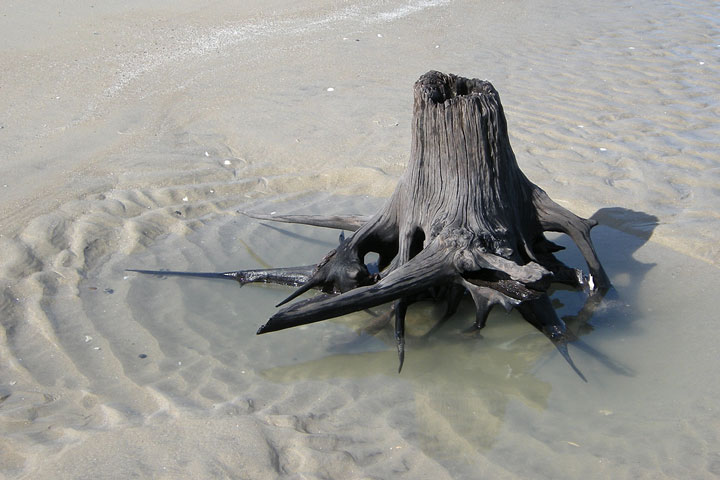 Tree stump on a beach, Corolla, North Carolina, May, 2011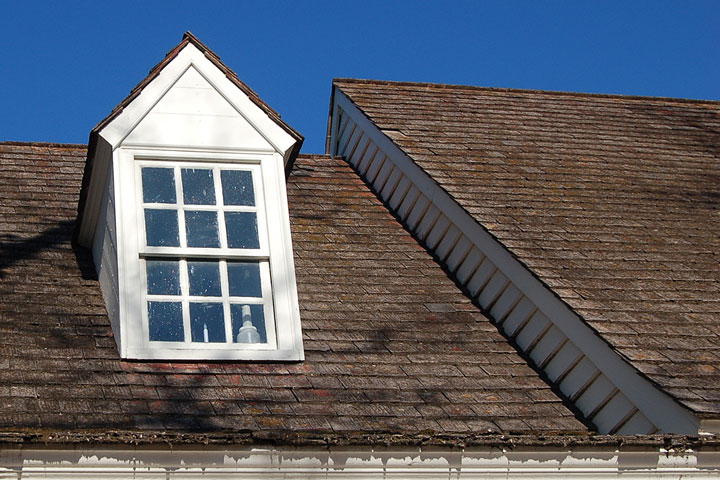 Window dormer, Williamsburg, Virginia, December, 2011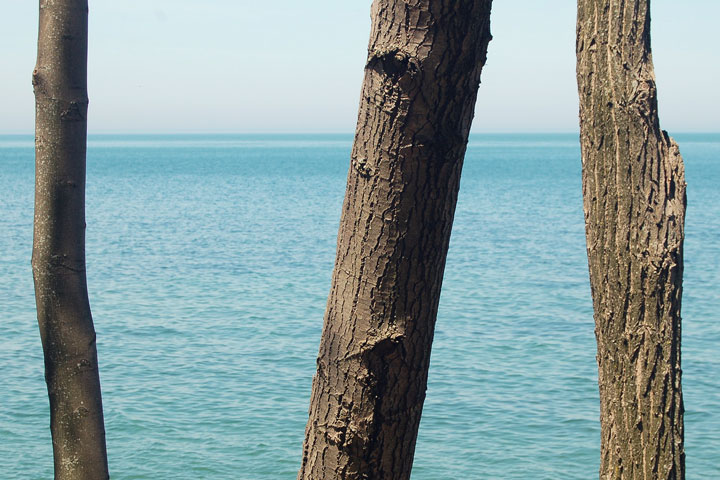 Tree trunks on a shoreline, Niagara on the Lake, Ontario, Canada, May 2013
---
Video Portfolio
Rain Shower During a Thunderstorm, July, 2013
(Check Volume Settings Before Playing Video)
---
Christian Website Links
---
Copyright © 2013- Stephen Hesterman.
All rights reserved.
About Us
.